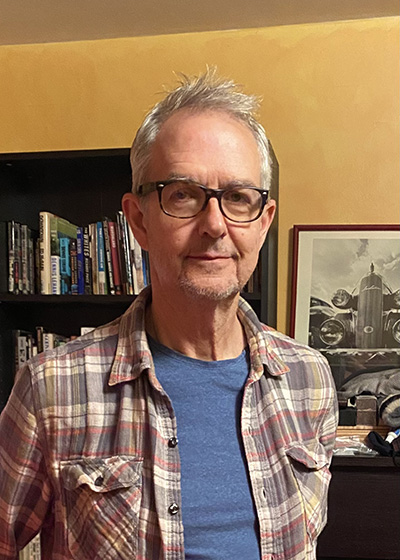 …both an author and, since 1985, a lieutenant in the Philadelphia Fire Department. Born in western Pennsylvania near Pittsburgh, his family moved to Philadelphia when he was seven. With the exceptions of a short stay in Toronto, Ontario, and the military, he's been in Philadelphia ever since.
He published the novella and story collection Happy Hour and Other Philadelphia Cruelties with Crime Wave Press; it was reprinted by Brash Books in 2021, along with his Nameless Thief novel Three Hours Past Midnight. A Few Days Away, the second book in the Nameless Thief series, was published by Brash in October 2021.
His story "The Scavengers" is included in the anthology Shocklines: Fresh Voices in Terror, published by Cemetery Dance, and his story "Sunrise" is included in the anthology Equilibrium Overturned, published by Grey Matter Press. He has also published short fiction in Static Movement Online and Dark Reveries.
In addition to his work as a fireman, he has also worked on the side as a roofer for many years. Knighton served in the United States Marine Corps, and attends classes sporadically at Community College of Philadelphia.