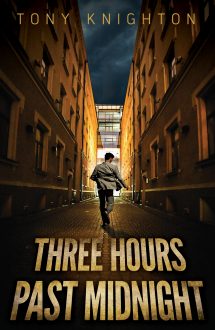 Three Hours Past Midnight
When a Philadelphia state senator is arrested for racketeering and held without bail, his ex-girlfriend reveals to a shady, retired cop that there's half-a-million dollars just sitting in his bedroom safe. The cop brings in a professional thief, who rips the safe from the wall and drops it out the window. It's a sweet score—but they're hijacked before they open it. The thief survives and tears through the city, going up against warring gangsters, bent cops, and a cold-blooded assassin to take back what's his—even if it means dying for it.
"A gripping and fast-paced thriller."
—Philadelphia Inquirer
"A knife-sharp piece of Philadelphian noir. Recommended for all fans of fast paced, hard hitting crime fiction."
—Andrew Nette, Pulp Curry Blog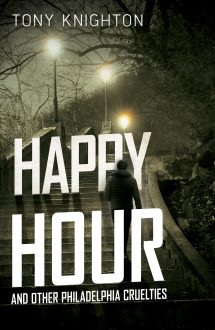 Happy Hour… And Other Philadelphia Cruelties
A stunning anthology of Philadelphia-set crime stories. In "Happy Hour," the title story, a small-time grifter steals an overcoat on Christmas Eve and finds a pair of gloves, a pack of gum, and forty thousand dollars in the pocket. But his unexpected score soon becomes an icy nightmare. In other stories, a struggling landlord has second thoughts after paying an arsonist to torch his apartment house, a scam artist plots to rob his dangerous employer, and a bank robber awakens in an upside-down car resting in a shallow stream after his getaway goes disastrously wrong. And more. Button up. It's cold outside.
"The novella 'Happy Hour' is a lot like its main character: it doesn't pause for breath and it doesn't take a moment to think things over. It just keeps moving as fast as it can."
—Crime Factory
"A masterclass in American pulp-noir fiction."
—Shotgun Logic
Coming in October: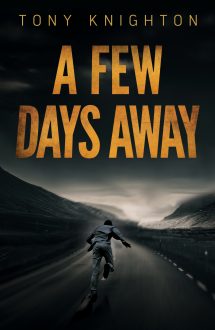 A Few Days Away
On Valentine's Day, a professional thief and his partner robbed a bank in a Central Pennsylvania town. It all went well until they tried to get away. His partner was killed, the money was lost, and the injured thief barely escaped with his life. Now, four months later, he's going back for his money. But he's not the only one after it. Corrupt cops, warring street gangs, white nationalists and crooked politicians all agree on one thing—they want him gone. Permanently.
"He's very good, and he's a genuine Pennsylvanian. Knighton's A Few Days Away is hard-edged and suspenseful, with action that feels real and an anti-hero who can keep all the moving parts in his mind at once."
—Thomas Perry, New York Times bestselling author of Eddie's Boy
"A must-read for aspiring criminals, who will learn that going straight offers a much simpler life. I was with Knighton's anti-hero thief all the way, figuring whatever he netted from this caper, he earned it. Taut writing, crisp dialogue, non-stop action. What more could you want?"
—Linwood Barclay, New York Times bestselling author of Find You First